3 tags
Patti Smith at the AGO
All images by Sarah Rix   Patti Smith's Camera Solo arrived at the AGO on February 9, 2013, showcasing the multi-talented artist's 70 photographs, beautifully haunting in black and white silica. The photos on display in Jackman Hall are accompanied by a short film paying tribute to one of Smith's muse's, Arthur Rimbaud. Rimbaud's a famous French poet who inspired her to write most of...
8 tags
The future of your next walk-in.
Pretty sure this is how you'll visit your doctor in the future. After experiencing a kind of extreme and crazy injury over the holidays, which really does not need to be discussed, I made a foggy decision to visit a new walk-in clinic down the street from my office. I'm hoping my family doctor doesn't read this, because of what I read here in the Globe last week. Please...
11 tags
Nate Daniels tours Canada via VIA
Nate Daniels, lead singer and songwriter of Toronto indie folk band Cai.ro, is taking his swoony vocals to VIA Rail Canada, performing for 3 consecutive nights, entertaining travelers from Toronto to Vancouver.  'It's pretty cool, I'll be performing in the dome cabin for any travelers who want to listen in." VIA's dome cabin is a large, round room with a 360 degree...
10 tags
The Cranberries - Sound Academy (review)
A belated post on The Cranberries show from May 2012 when they hit up the Sound Academy: After an 11 year hiatus, the Irish rockers are back, with their sixth album "Roses", recorded in Torontonian studio Metalworks, released this past February. After their set on Wednesday night at the Sound Academy, it was hard to believe they were gone so long. Unsigned country artist Marshall Dane, from St....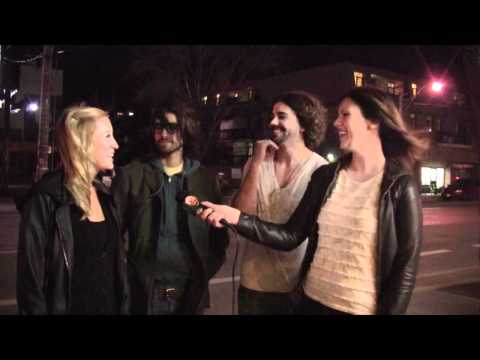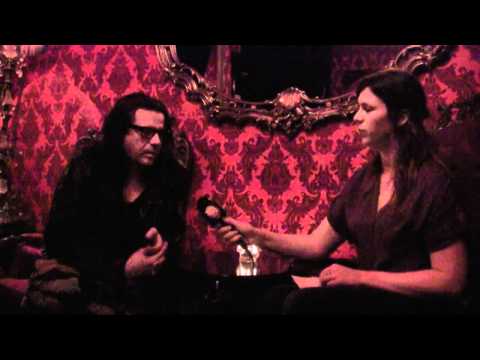 4 tags
On non-dating. As in, not dating.
There was an article in the Globe a few days ago on a new book about "non-dating" for young single women. After interviewing hundreds of 20 and 30-somethings, the author came to the conclusion that single women nowadays are spending un-orchestrated time with different men they are interested in/attracted to. The book's title, The Gaggle: How The Guys You Know Will Help You Find...
The Indies remind us Canadian music is cool
The Sheepdogs win everything, Treble Charger is inducted into the Hall of Fame, and Rich Aucoin turns the show into Grade 5 gym class. The 12th annual SiriusXM Indies took place Saturday night, ending the festival of local musical talent that is Canadian Music Week. The awards show was held in the large Canadian (that's what it's called) room, at the hub of CMW, The Royal York Hotel. My photog...
Watch
Ben Caplan at CMW opener at the CN Tower
4 tags
Canadian Music Week opens at CN Tower gala with...
Canadian Music Week kicked off in the most patriotic way this year, with an opening invite-only gala at everyone's favourite National landmark, the CN Tower. It was an exciting and interesting choice for opening night, one that had everyone talking in the supersonic elevator that whizzed us up to Horizons cafe, the designated venue for the evening. "I'm experiencing 'airplane ears'," I very...
C'est What? C'est Cai.ro.
If you haven't heard of Toronto's own Cai.ro yet, what are you doing with your live music-going self?? Watching hot hard rock bands in Kensington? Me too. But in all musical seriousness, you should be having your hearts stolen and earholes rocked by this newish indie band, who arrived on the T.O. scene about a year ago. Thursday night they opened for fellow indie rockers, Crowns for Convoy, at...
1 tag
The Black Keys and Cage the Elephant July 7!! →